Hey there everybody! Today has been another one of those hot, humid, and rainy days us Southerners are all too familiar with. As a matter of fact, it's
so
hot that all of NE Florida/SE Georgia was under a heat advisory because of how high the heat index has been recently. My phone has been going off like crazy due weather notifications of nasty rainstorms basically non-stop, so the weather has also been pretty bad, aside from being ridiculously hot. Needless to say, I haven't been outside much (other than for Bible study, church, or going to do stuff I absolutely have to do). 😄
Since I've been pretty stuck inside for the last few days, I began this Bible study that I bought awhile ago and kinda tucked in the corner to do after VBS was over. I haven't gotten through much of it (only the first session) so as opposed to doing a "review", I thought it would be fun to do something called a "First Impression", which is where I give you my initial thoughts/reactions about something new I'm trying. I will also do a review of it once I'm finished with it to see if my initial reactions held up or if my feelings about the study changed the further I got into it. Without further ado, here's my First Impression of the "Woman By Design: Designed to Influence" Bible study!
So first, I'll be talking about the design of the study. I really like the small, compact design of the book. This study is the size of a smaller book, unlike other studies I've done that have been large or awkwardly sized, making this one easier to travel with or stick in my purse. The cover is pretty no-frills as it doesn't have a super creative design or gorgeous font, but that doesn't bother me at all. It comes bound like a regular book, so I went to Staples and had it spiral-bound for a couple of dollars which has made it much easier for me to use.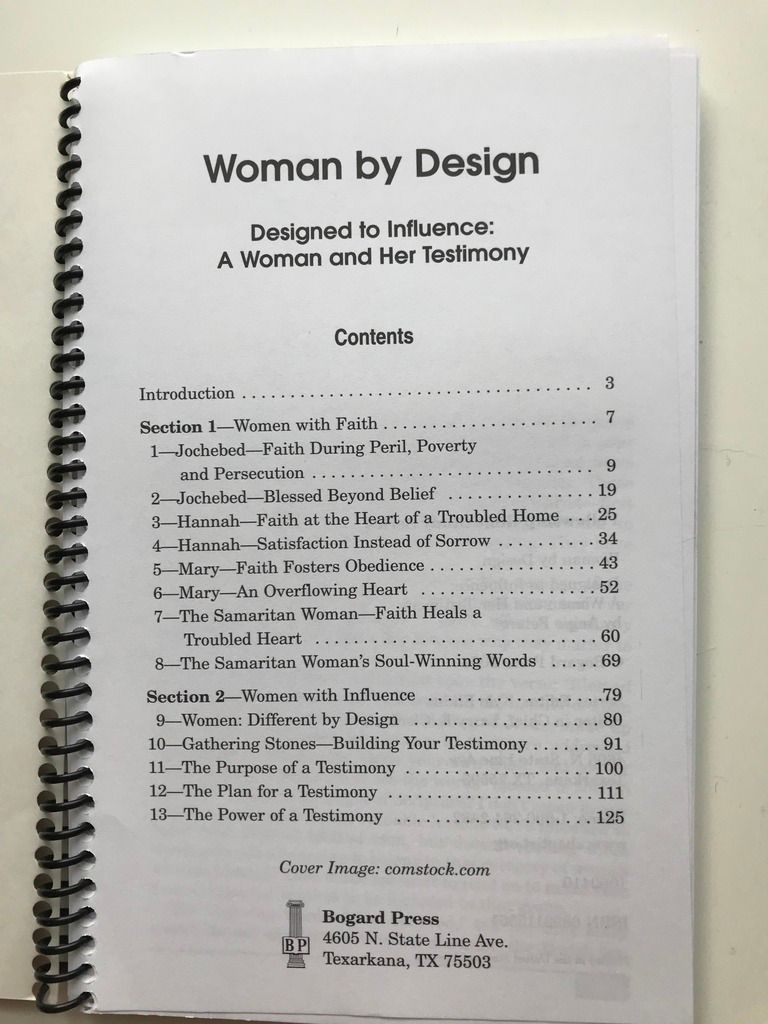 The interior is a little different to any other study I've done, however. This is intended to be a 13 session study (notice it says "session" as opposed to "week") and the 13 sessions are divided into 2 sections. Sessions 1-8 are a part of section one, and sessions 9-13 are a part of section 2. In my opinion, I think that they are divided as "sessions" so you can more freely go at your own pace- for individual study, you could do a section everyday or a couple times a week, or if this was offered as a Bible study at church the sessions could be stretched out over several weeks. Most of the studies I have done have been divided into weeks, and those weeks are further divided into days with a group discussion at the end of each week, so I thought this format was an interesting twist.
Secondly, I'll be talking about how much I liked the content thus far (without giving too much away before the review (; ). So far, I really enjoy the style of writing by Angie Peters. She makes the content easy to understand, her writing is easy to follow, and she's clearly passionate about her topic. I also really enjoyed the "Quiet Time" activity at the end of session 1- that really helped me put what I learned into perspective and helped me with the real-life application of the concepts we learned. (Bonus: All the verses she used were KJV, so they were compatible with my Bible!! YAY!! #Score)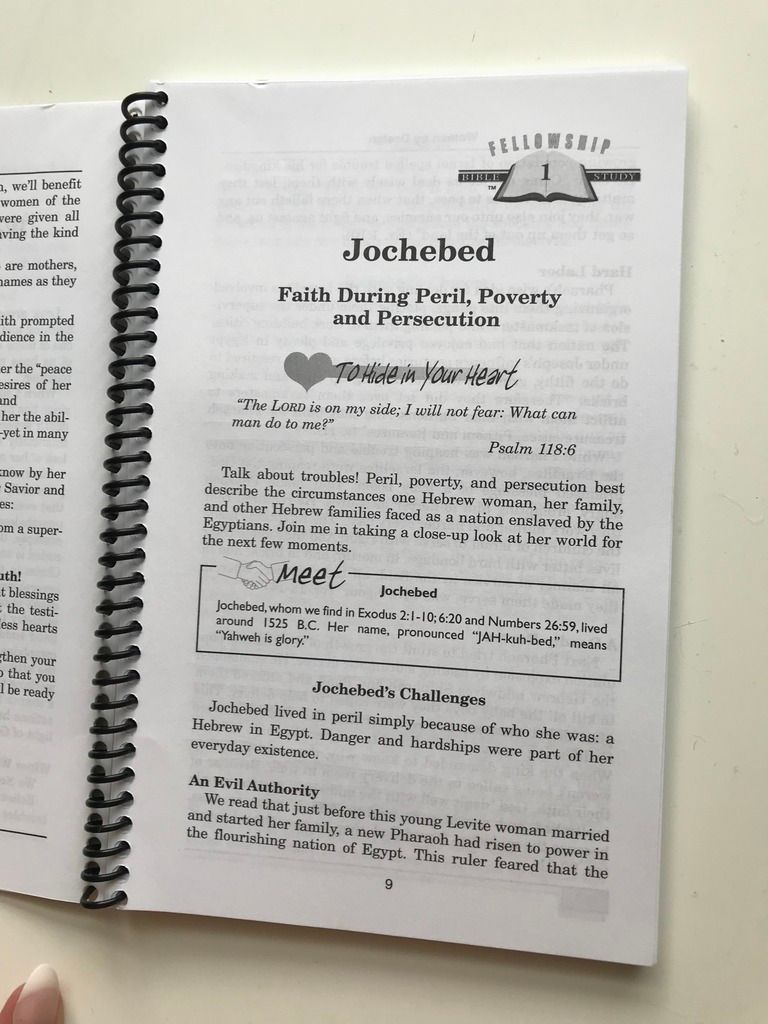 Finally, I'll be discussing the cost of the study. I purchased this study from a website called www.TheKJVStore.com, which sells all things KJV. The website is a little difficult to use, however, the price for the study was awesome. The study was only $7 and I don't recall the shipping being more than a few dollars, which puts it at being cheaper than a majority of the studies LifeWay sells. The company is very quick about sending the products too. I have ordered things from them before and will probably continue to do so in the future!
There you have it! So far, my first impression of the "Woman by Design: Designed to Influence" Bible study by Angie Peters is great. I can't wait to finish it up and give y'all a full review!
What's your favorite Bible study that you've ever done? Have you ever tried this one? Let me know in the comments below!
Blessings,
Tiffany